In part one of "Empowering Tips" I mentioned that the word Empower is not only the theme of the 26th Annual Conference for Administrative Excellence, it is also used in a variety of situations and conversations. I highlighted the many professional and personal development focuses that I have learned from Office Dynamics resources, conference, team, and owner – Ms. Joan Burge.  
In part two I mentioned confidence is a key component to embracing and defining your own empowerment, courage is another major component. One thing I hear Joan encourage during conferences, webinars, and one on one conversations is to be courageous. To borrow a quote from Joan's Greatest Administrative Secrets Revealed book – "Success is about expanding yourself where you are currently planted."
Competence, the third ingredient to the formula of empowerment. A person can have courage and confidence, but not be competent. Competence is proficiency or ability in a specific skill area. Empower yourself and others by not only attending events that encourage competency discussions with others, but also create opportunities, as often as possible, to develop your personal skills such as those listed below. Communication that provides opportunities to discuss essential skills and competence enhances communication abilities (and styles), confidence, and leadership skills.
What skills do assistants need to develop to project empowerment and to feel empowered?
Confident communication
Decision making
Risk-taking
Persuasion
Conflict management
Emotional intelligence
Leadership
Executive presence
Identifying and managing fear
These are just a few of the skills to develop and project empowerment, the good news is that each skill is teachable and learnable. Talking with other professionals is a valuable way to learn best practices and enhance these skills; interacting with others to share ideas and discuss workplace situations develop competency skills. An excellent way to do this is by attending workshops and conferences that offer networking & open discussion opportunities. Coordinating mentorship meetings at your company with other administrative professionals not only provides company-specific competency it also encourages productivity.
What competencies do you find the most important as an administrative professional and why?
---
Dana Buchanan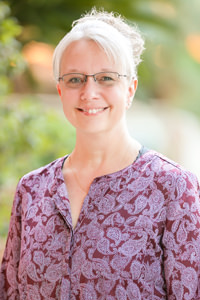 has 20 plus years of administrative professional experience with a passion for writing that offers a unique and professional perspective to a variety of projects. She enjoys sharing what she has learned from work experience, conferences, workshops, and other professional and personal development opportunities. Her blog topics include interviewing tips, career best practices, evaluation outlines, and the importance of self-care and goal-setting. Dana is available to speak to small groups and coordinates workshops to encourage others by sharing professional and personal enrichment tips and goal-setting action plans. She recently published a goal-focused journal guide and creating additional versions which will be available soon.
You can discover new and archived posts by following Dana's blog at Success Encourager and connect via Instagram (successencourager) to discover more tips and encouraging quotes.