Something interesting happened a few years back whereby a group of assistants won a special award from an external vendor. Instead of their co-worker assistants being happy for them, the assistants were wondering "Why didn't
they
win the award?" "Why didn't
they
get recognition?" (It's a long story as to why.) My point is that instead of the non-winners congratulating their peers, they were jealous of their success.
Far too often, administrative professionals have a reputation of displaying jealousy. This does not look good in the eyes of management and diminishes the profession. When you are strong and confident within yourself, you should easily rejoice in the success of a peer. Think about yourself. What would you want from your peers? How you would want them to react if you were given an award or recognized for a great job? When we share in the victory of another person, we all win.
This doesn't mean you have to throw a big party. It means when a peer comes to you and says, "I am so excited; I achieved the completion of an entire 8-week class." You reply, "Great job! I admire your commitment to your education." Or if an administrative peer was given a special award within your organization, send a congratulatory e-mail.
Admin-to-Admin Recognition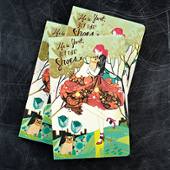 Typically management recognizes administrative professionals during Administrative Professionals Week. But what about Admin-to-Admin Recognition? Why not tell your administrative peers how much you appreciate them? Think about the other executive and administrative assistants in your organization. Who helped you over the past year? Who covered for you when you were out sick or on vacation or attending a conference? Who jumped in on a last-minute project? Who taught you a shortcut in Word?
There is no better time to recognize your administrative peers than in the month of April.
Office Dynamics' Success Store has fun, reasonably-priced gifts including journals, books, tote bags, T-shirts and more. It's not too late to order your gift and we will gladly wrap it for you!