Are you one of the many assistants who claims you can't attend a training course or even get away for a free webinar because you're just too busy? We've witnessed firsthand hundreds, maybe thousands of assistants who take the time to get away for an hour, a day and sometimes a whole week to keep learning and growing their professional skillset. Here's how assistants manage their workload and find time for other things, like training! 
I am so impressed with administrative and executive assistants who manage their workload in addition to spending several days away from the office for training and development.
This week I am presenting the World Class Assistant Certificate Program (Parts 1 and 2) at Nationwide Insurance. This entails four consecutive days (full days) of training. I am at their corporate office in Columbus, Ohio. However, we have several assistants who traveled from out-of-state to attend this program. We put in long days, from 8:00 a.m. – 4:00 p.m. and I keep them busy the entire day. We stop only for 2 short breaks and a 45 minute lunch.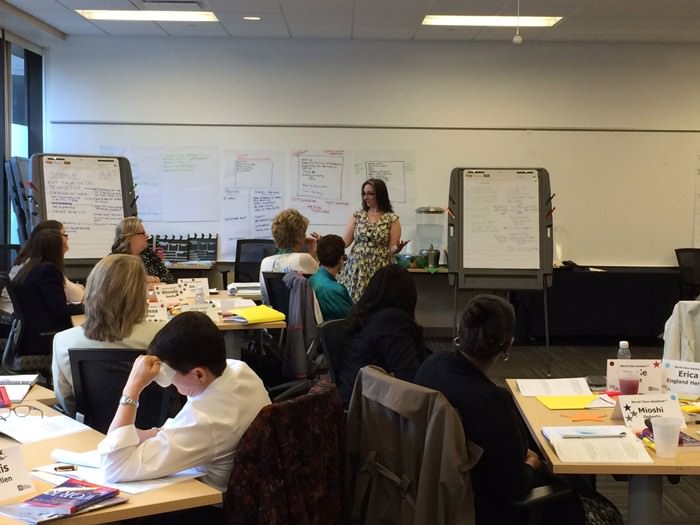 Many of the assistants check emails at break and handle as many work assignments as they can. But what amazes me is when an assistant comes to the office at 6:30 a.m. to get some work done before showing up for class and after putting in a full day of learning, goes back to her desk and works until 6:00 p.m. to keep things moving and not miss any important deadlines. How do I know this? I witnessed it today.
When I'm presenting onsite workshops and seminars for assistants, I am usually escorted by an executive assistant who assists me through security, shows me around the facility and takes me to the training room. This person also assists me with other logistics and sometimes even picks me up or takes me back to the hotel.
This week, one particular executive assistant has been of great help. I had forgotten to pack some of my personal items. After class last night, she drove me to a local store. When dropping me off at my hotel, she told me after dinner she was going to work on emails. Then this morning she went into her office at 6:30 a.m. to work on a big meeting her executive is hosting next week; attended class until 4:00; then helped me get settled in at a work station in their office area so I could get some important emails written while she worked at her desk. We finally said goodnight at 6:00 p.m., although she was still sitting at her desk as I headed out.
This really made me think how anything is possible when it comes to training when you are committed, disciplined, organized, and devoted to your career. Just think about it—24 assistants are taking four full days to invest time in their career. And all 24 have support from their executives. And all stay abreast of what is going on at their office and keep as many parts as possible moving while they are gone.
This is why it is hard for me to understand when as assistant says, "I can't take a day away from my desk to attend training" because I've known far too many assistants over 25 years who have made it work.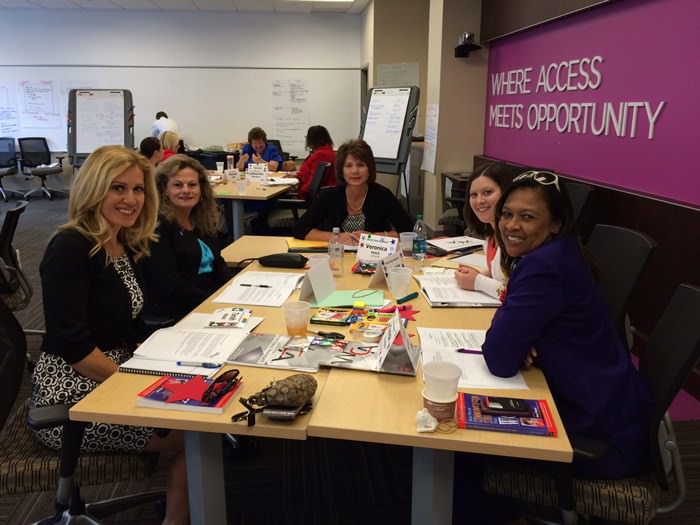 Here are four tangible ways you can make the time for your learning and development.
Get a buddy. Find someone who can cover for you while you're away. If you don't have that luxury consider proposing an office temp to cover for a day or two while you're away.
Get organized! Create systems that will make it easy for someone to step into your shoes for a day or two. A Desk Reference Guide is an extremely useful tool. Julie Perrine at All Things Admin has great advice on how you can do this. > You can learn how to build yours here.
Invest in yourself. Investing can mean more than money. Consider an investment of your time another way that you can make training happen. Some assistants attend our conference on their vacation because it's important to them. They extend their stay and enjoy a few days of leisure during their "work-cation."
Extend your hours. As referenced above in this post, sometimes you just need to pad your learning day in order to get everything done. If you're willing to make this commitment to your leader and your learning then this is a great way to ensure you get what you want and things still get done.
I encourage you take your professional development seriously and make time for yourself. You deserve this.
It can be done.
Joan