25 Proven Tips to Administrative Excellence
Did you miss it? The 25-year anniversary educational free webinar filled with fun and celebration was a great success and we're including it here for you to view in its entirety.
Check out the program, download the handouts below along with the added bonus downloads. It's all here!
If you didn't hear about this event, read more below about this webinar. If you're ready to watch now, scroll to the bottom of this post for the video replay link and downloads.
Celebrating 25 Years of Achievement in the Administrative Profession—Get Inspired and Learn to Shine Like the STAR You Are
REPLAY NOW AVAILABLE.
25 years ago, Joan Burge—then a top executive assistant—asked herself a simple question: "Why do some administrative professionals excel in the field while others remain stagnant?"
Looking around, she saw her fellow "STAR" performers, though few and far between, were much like her—they received recognition, pay increases, and promotions, and enjoyed a premium level of respect and inclusion in the exclusive management inner circle.
Still, she saw so many others who struggled to find their footing.
As a result of Joan's question and observations, Office Dynamics was born, and our flagship training program for administrative assistants (The Star Achievement Series) quickly became a globally recognized game changer.
Joan Burge has been studying star performing assistants in the workplace for 45 years. As a 20-year veteran in the field, she's walked in your shoes. As an in-demand trainer, she's changed the way administrative professionals are viewed and how they view themselves.
Today, after 25 years and 16 revisions, the Star Achievement Series is more applicable than ever, and Joan wants to share some of its most powerful concepts with YOU. If you've ever wondered what it truly takes to shine in the administrative field, do not miss this webinar!
In celebration of the 25th Anniversary of Office Dynamics International, Joan Burge is pulling back the curtain and revealing the 25 critical attitudes, behaviors, habits, characteristics, and skills required for excellence in the administrative profession.
This is no ordinary webinar. It's a STAR-STUDDED EXTRAVAGANZA!
Complete with prizes, giveaways, and Joan's signature surprises, this 90-minute program offers information and inspiration for any assistant who wants to "up" their professional game and have a ton of fun in the process.
Learning Highlights
As an attendee, you will learn 25 proven strategies to help you:
Align yourself with business partners and truly be seen as an extension of the executive(s) you support.
Create a powerful professional reputation that increases your visibility, establishes your strategic role, and gives you a competitive edge in the workplace (and beyond).
Increase your value to the organization and position yourself for advancement, rewards, and recognition.
Demonstrate a leadership mindset in all you do and courageously charge ahead with guidance from your genuine core self.
Embrace the Star Achievement philosophy—a groundbreaking model for professionalism, empowerment, and success in the administrative field.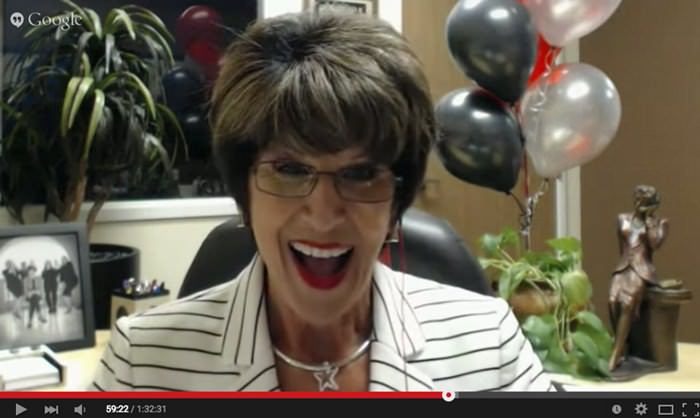 Download the event handouts and bonus materials.