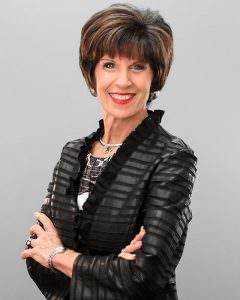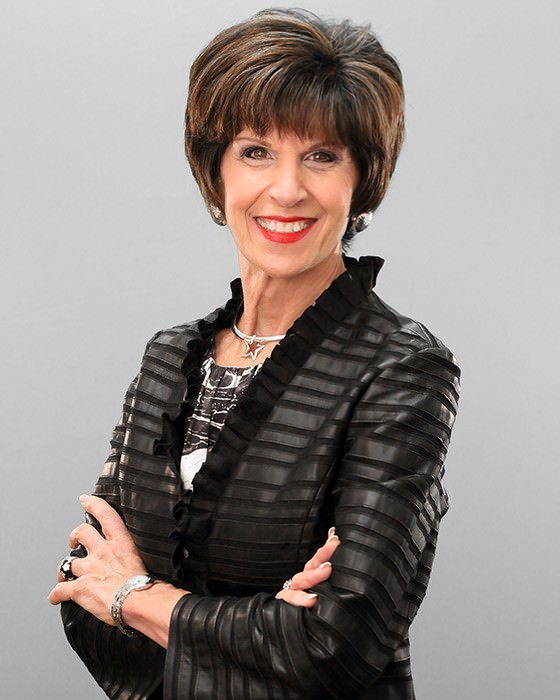 Joan Burge, founder and CEO, started Office Dynamics Ltd. in 1990 while living in Virginia Beach with her husband and two children. She started the company because she felt that, for decades, there was a lack of in-depth training for administrative professionals. This did not make sense to Joan as someone who had worked in the administrative profession for 20 years and diligently worked side-by-side with key leaders and executives who regularly developed their own potential and pursued professional excellence through education.
Joan began working as a Receptionist following high school (in Beachwood, OH) and quickly worked her way up to executive assistant, working for top executives in various organizations. She devoted herself to performing with excellence for 20 years. During that time, she worked for 12 different companies in 5 states. The numerous changes occurred for three reasons: 1) Joan was hungry to learn and grow in her profession so when she had an opportunity to advance, she did. 2) Joan's husband had a successful career which led them to various out-of-state moves thus changing Joan's job status. 3) Joan experienced organizational downsizing twice.
During her administrative career, Joan worked in a variety of industries, experiencing various work cultures, management styles, assistant/executive relationships, and personalities. It was this broad experience that gave Joan the ability to work with many kinds of clients in various industries and business sizes. Her broad and deep experience as an administrative assistant and C-level executive assistant gave her the ability to effectively communicate with administrative professionals at all levels.
When Joan started Office Dynamics in 1990, there were only a handful of big seminar companies offering public workshops for administrative professionals but they did not come from a place of years of hands-on experience in the profession. Rather than create another public seminar company, Joan focused on creating partnerships with her clients and working onsite at their locations to provide superior, content-rich training programs and resource information directly applicable to the administrative staff. By doing so, she greatly impacted sustainable behavioral changes in the administrative ranks, thus achieving organizational goals. Training specific to support roles and their direct desk duties was an untapped niche; Joan had to overcome monumental obstacles involving corporations' and managers' attitudes, prejudices and stereotypes about executive assistants and administrative professionals.
In 1993, Joan began turning around the administrative community by working with US Airways and Caterpillar Inc. This opened the door to Joan working with many large corporations and mid-size businesses. Initially, she offered onsite training programs and consulting work. She also helped executives and assistants increase team productivity and build partnerships.
Her reputation for turnaround changes grew; the accolades rolled in, and the phone rang.
Growth and Innovation
Office Dynamics continued as a leader in creating and presenting sophisticated training programs and information specific to secretaries, administrative assistants, executive assistants, support staff and their executives and managers.
Joan always had a vision for the competencies necessary to be successful in the profession. She coupled this with listening to clients, potential clients, and analyzing industry trends. As a result, company services and products expanded to many industry firsts, including:
A unique approach to hosting an Annual Conference for Administrative Excellence, later re-named Joan Burge "Event of Distinction"
Program exclusively for executives called Maximizing the Time & Talents of Your Assistant
Comprehensive, in-depth learning program for administrative staff consisting of 12 full-day workshops, with 3 levels of learning, certification, and curriculum-based designation: The Star Achievement Series®
More than 30 standalone workshops and seminars specifically designed for administrative and executive assistants
4 desk reference administrative and executive assistant books, including the top-selling Become an Inner Circle Assistant
Concierge Coaching™ of executives and their executive assistants
Launching of Adminology, a formula for administrative success
Administrative-specific assessments
High-end boot camp, World Class Assistant™, offering certification and curriculum-based designation
150+ free educational videos
Nearly 1,000 blog posts
Certifications and Professional Designations Emerge
While numerous community colleges and associations offered administrative certification, Office Dynamics was the first to offer a curriculum-based professional designation, the CEAP Certified (Certified Executive Administrative Professional).
It is Joan's passion, love of the profession and desire to improve the quality of work life for assistants and executives worldwide, that drives Joan to continually develop cutting-edge information. All educational programs are designed and tested personally by Joan Burge, who also personally certifies the family of Office Dynamics trainers.
Global Impact
Joan Burge and the Office Dynamics team have impacted executives and administrators worldwide. Executive assistants from Italy, Qatar, France, Papua New Guinea, Russia, Canada, Germany, and Japan have attended Joan's high-end boot camp, World Class Assistant™, in Las Vegas and her Annual Conference for Administrative Excellence.
In 2012, it seemed only natural for the company to change its name from Office Dynamics Limited to Office Dynamics International.
Sponsorship/Support
Because we have grown as a company, we are able to donate to Pancreatic Cancer Action Network, St. Jude's Children's Hospital, Whitney Schools in Nevada and other organizations that provide care to hurting people.
What's Next?
We will continue to advance the Profession through our sophisticated training programs, coaching and resources that transform careers and lives of secretaries, administrators, support staff and executive assistants worldwide. Our products and services are offered by always professional and caring team members.