CHRISTMAS GIFTS FOR ASSISTANTS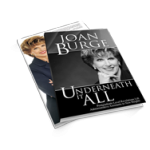 IT'S NOT TOO LATE! Are you scrambling to figure out what to buy that wonderful person who supports you throughout the entire year—through thick and thin? Are you wondering what to get your executive or administrative assistant for Christmas that might have meaning and expresses your appreciation more than a poinsettia plant?
Office Dynamics, leader in administrative excellence, has an array of gifts for the executive or administrative assistant that range from professional books for their career to online learning, journals, inspirational books, lunch totes to high-end boot camp training programs for executive assistants.
Gifts Available Today
No time for the gift to arrive? No problem. You can purchase an online learning program and we will immediately send you the details for your assistant to access the program when he/she wants. And your assistant can view the program as often as he/she likes. You can also register your assistant up for our 2015 annual conference.
Conference not in your budget? That's ok. We have books, CDs, MP3 downloads and much more. Browse our store for administrative gifts.