As you know, I usually share tips on combating the Monday-morning "blahs," especially after a nice, relaxing weekend. I recently met someone who says she has a different problem: "Monday, I am refreshed from the weekend and ready to tackle just about anything," she explains. "But by Friday, I am usually struggling to finish what I started. I'm pooped!"
That's an interesting twist on the same theme and a challenge that some of you probably face as well. So this week, let's look at a few effective ways to replenish your energy during the week: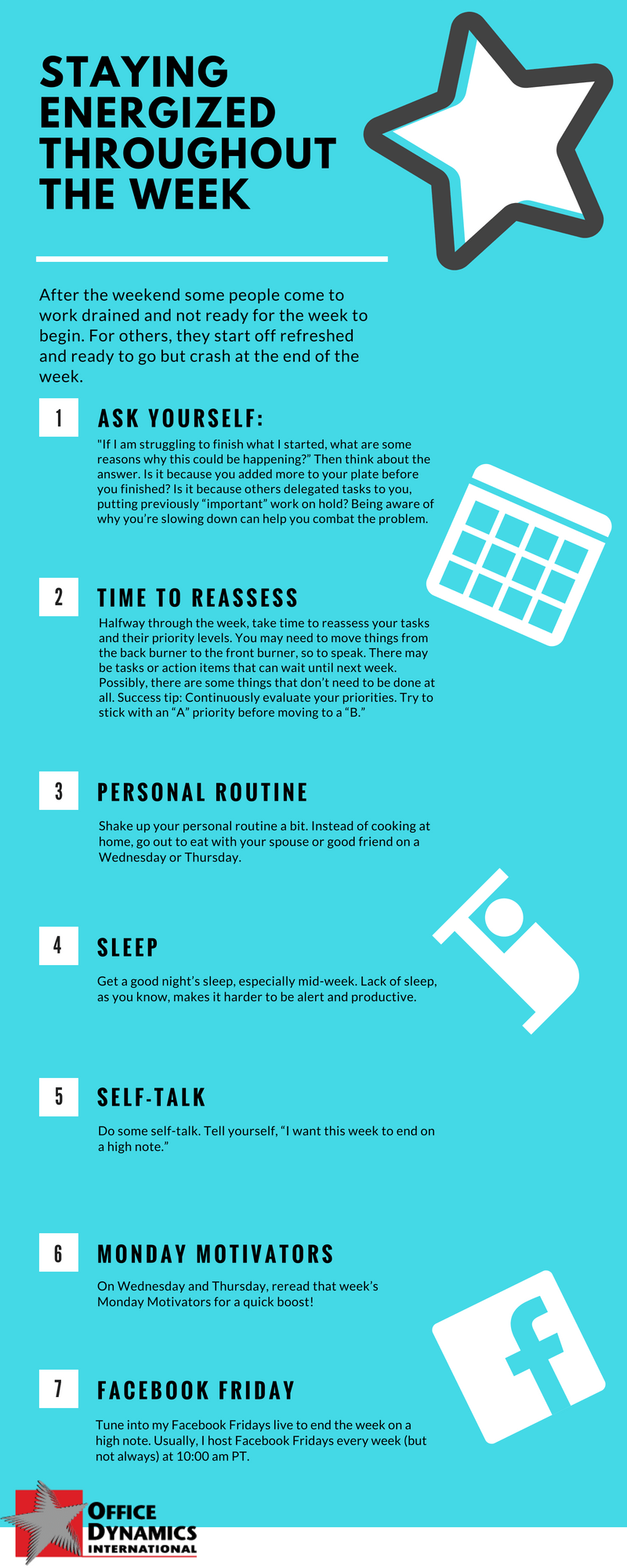 These ideas are just a start. What else can you do to stay energized all week long? Ask your colleagues and friends for their best ideas.