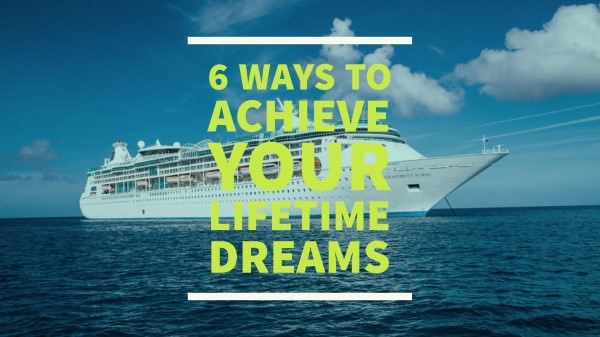 Have you ever had a dream or desire to do something, go somewhere special, create something, or attain a material item or career move but held off making it a reality? I'm sure you have—whether it be to take your family on a special vacation, purchase a bigger home, attain a new position, or get that new fishing boat.
I have had a dream for 25 years that I am finally making a reality in 2017. I'll share it with you but my intention for this Monday Motivator is to focus on why we don't make things happen sooner and encourage you to bring your lifetime dream to fruition.
In 1990, we were living in Virginia Beach. I had just started Office Dynamics. I had a great mentor named Linda Miles who had an established speaking business. Linda was a big hit with the dental industry. Linda used to hold seminars for dentists on cruise ships. I thought that was such a cool idea. And I really wanted to do the same thing for administrative professionals. Well, I got very close to doing the seminar cruise but it never happened. To be honest, I think I was way ahead of my time.
While years have passed, I have never forgotten that dream. After doing our research and taking other necessary steps, we are holding the first Learning at Sea for Executive Assistants and Administrative Assistants in March 2017.
So what about you? What has been in your soul, heart or on your mind for months or years that you are yearning to do, be or have? I have read and believed that a person will know they should take action on something when it does not leave them. In other words, when you continue to have the same thought or dream over and over, you probably need to take action. Whether it be with your spiritual life or relationships, parenthood, or financial dreams.
What stops us from chasing down our dreams?